Freecool N800 Makes Its Grand Debut
June 10, 2019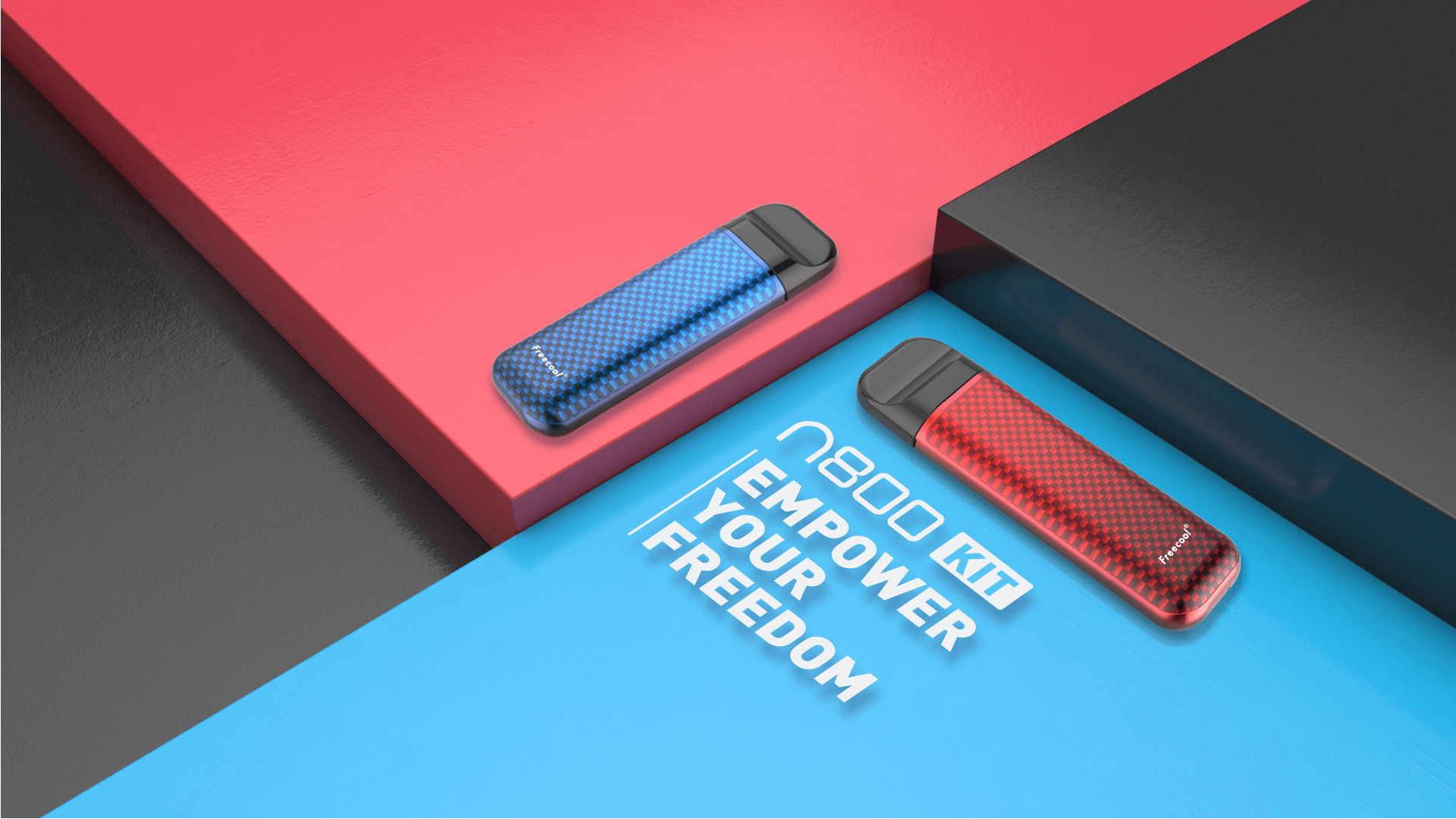 Recently, a fire-new brand Freecool was born to convey a new concept of health and fashion.
The birth of this emerging brand marks the reintegration of high-end quality, design aesthetics and innovative ideas, subverting the inherent technical image and market concept of e-cigarette and bringing it to a new high. It also meets the technical concept of "manufacture" to "smart" in the current e-cigarette market, and rapidly occupies the market as well as consumer awareness through our products with above-market standards.
Facing a new wave of growth, whether it is a fast iteration or a profound accumulation, the debut of Freecool N800 unveils a perfect game between new craftsmanship and the old. Besides novelty and innovative concepts of the brand itself, the N800 has brought a big surprise to both the market and consumers.
The N800 attaches more importance on the fashion, comfort and portability in terms of exterior design and user experience. At present, there are four color options and four flavors available, namely, Mango, Mint, Tobacco and Purple Berry.
Beyond that, from users' point of view, the N800 has carried out a series of innovations in the internal design and structural process. These highlights include upgraded air induction system, breakthrough air isolation technology, U-shaped airflow channel and stealth LED indicator.
In terms of security, the N800 provides a triple security protection, that is, short-circuit protection, 8 seconds cut-off and low voltage protection.
The Freecool N800 is just a wonderful start, in the future, more and more innovative products will come out. Please stay tuned!