Freecool's new N800 takes the forefront of art and refreshes the understanding of the pod market
June 23, 2019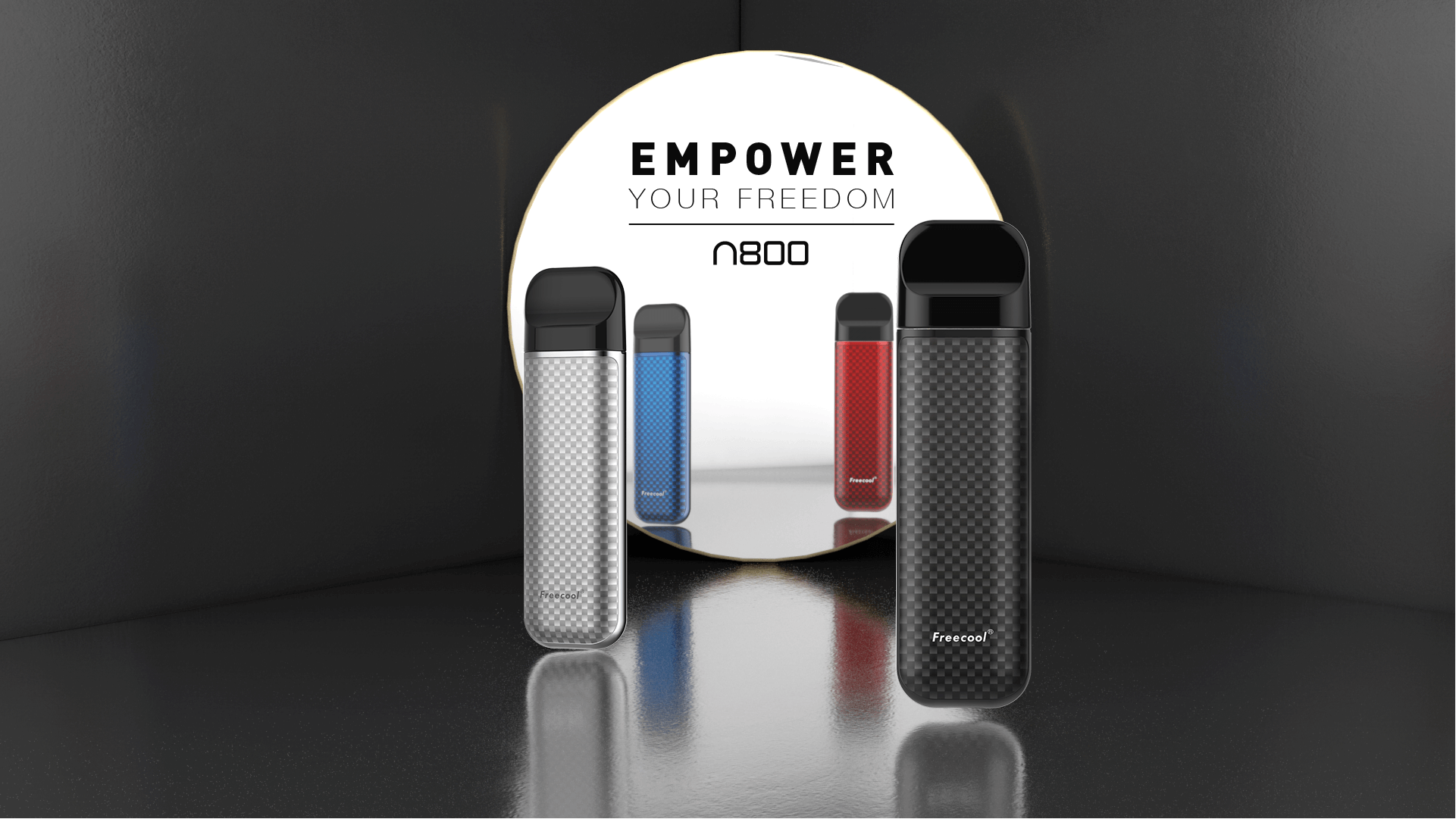 Freecool, an emerging e-cigarette health fashion brand, embarked on the e-smoke market e-skating, with independent art products and high-quality services, to enter the market with a personalized brand style. In the public's surprises and expectations, we will present a feast for the development of art brands.
As a brand new force representative, Freecool has shown a unique growth and innovation side in product design, marketing activities and brand culture. The new N800 launched by Freecool is a bold attempt by the brand to walk in the forefront of art and share the trend with the frontier brands of healthy and fashionable electronic cigarettes.
N800 is a closed pod system with the newness and high plasticity of the new generation of the pod. It combines taste and design inspiration to release Freecool's impactful visual design and fresh taste in the theme's sensory space for consumers. Enjoy an unparalleled sensory feast.
For Freecool, art has a taste. In terms of taste, Freecool continues the traditional classic mango, mint, tobacco, lychee, etc., retaining the use of vapors for classic flavors, but also breaks through the limitations of ingredients, and introduces the taste of mellow purple berries. Several flavors are intertwined, and the inspiration and taste buds collide, recovering the lost self in the smog.
In terms of visual design, the N800 is also an industry leader. Focusing on the concept of "the perfect fit of vision and user experience", Freecool inherits the ergonomics and process design, strictly selects materials, uses IML technology to ensure the best surface treatment, and develops a comfortable hand experience for consumers. It's also a stylish and durable electronic cigarette product. At present, N800 has launched four colors of black carbon fiber pattern, blue carbon fiber pattern, red carbon fiber pattern and silver carbon fiber pattern. The prolate body is round, and the hand feels smooth, which perfectly fits the player's pursuit of appearance and experience.
In the current e-cigarette market, products and markets will become saturated. Brands and products that rise in the market of tens of thousands of troops must have their own unique personality and recognition, inspiration and experience. Today, Freecool is sending e-cigarettes to every corner of the world as quickly as possible, enabling a wider range of health consumption and quality of life upgrades. This technology revolution in e-cigarettes, Freecool has been fully prepared.